WHICH MĀNUKA HONEY IS RIGHT FOR YOU?
Honey has always been known for its soothing properties, its amazing ability to soothe sore throats. Mānuka Honey is exceptional due to its anti-bacterial, anti-microbial and anti-inflammatory properties.
This rare Mānuka is graded by its MGO ratings. The higher the grade the stronger and more intense Mānuka flavour.
Click on the grade to find the best for you:
Great for taste and cooking
Everyday strength
Great for sore throats and colds – soothing
High strength
Rare and the highest strength
MELORA® MĀNUKA HONEY
NATURE'S SUPER PLANT
Melora® Mānuka honey is renowned for its antibacterial activity, our Mánuka honey originates from the Leptospermum Scoparium plant, which is native to New Zealand. Mánuka has been used for centuries by the indigenous Maori's for its incredible healing properties. Mánuka honey is extra special as it holds natural antibacterial and anti-inflammatory properties, which studies have shown to be scientifically proven to deliver therapeutic benefits.
FAIR SHARE PARTNERSHIPS HELP BUILD COMMUNITIES

MĀNUKA QUALITY PROMISE

THE SCIENCE BEHIND MĀNUKA HONEY
MELORA® MĀNUKA HONEY
DISCOVER
Melora's® Story

ALL ABOUT MELORA®

Learn all about Melora® our history our people and our products.

DISCOVER MORE

OUR MĀNUKA HONEY

ALL ABOUT OUR MĀNUKA HONEY

Dive into the world of Mānuka, where each drop comes from, how its harvested and how you can benefit.

DISCOVER MORE

HOW TO USE MĀNUKA

HOW TO USE MĀNUKA

Best way to consume Mānuka honey and recipes for cooking with Mānuka to discover its deep flavour profile.

DISCOVER MORE
WHY MELORA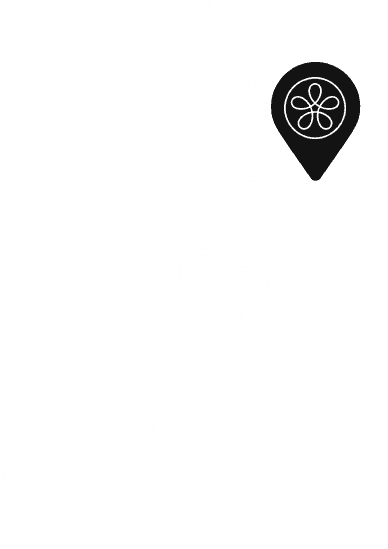 What is it important to look for when buying Mānuka honey?

UMF rating: This stands for Unique Mānuka Factor and is a grading system used to measure the potency of Mānuka honey. Look for a UMF rating of 10 or higher, as this indicates that the honey has a high concentration of antibacterial compounds.
MGO rating: This stands for Methylglyoxal and is another grading system used to measure the potency of Mānuka honey. Look for an MGO rating of at least 40, as this indicates that the honey has a minimum level of antibacterial activity.
Packed in: Look for Mānuka that has been packed in New Zealand, then it will have had to adhere to New Zealand Government's Ministry for Primary Industries standards and export certification.

Packaging: Mānuka honey should be packaged in a dark container to protect it from light, which can degrade its antibacterial properties. It is also important to check the expiration date and ensure that the seal is intact.
What is Mānuka Honey and what do I need to know about it?

Mānuka honey is a type of honey that is produced in New Zealand from the nectar of the Mānuka tree. It is known for its antibacterial properties and is used for a variety of purposes, including wound healing, digestive health, and skincare. Here are a few things to know about Mānuka honey:
The antibacterial activity of Mānuka honey is due to the presence of a compound called methylglyoxal (MGO), which is found in high concentrations in Mānuka honey.
Mānuka honey has been shown to be effective in treating certain types of wounds, including burns, ulcers, and surgical wounds.
Some studies suggest that Mānuka honey may have benefits for digestive health, such as reducing inflammation and improving symptoms of conditions like irritable bowel syndrome (IBS).
Mānuka honey can be expensive due to its unique properties and the fact that it is produced in limited quantities.
Why do I have to purchase UMF™ graded Mānuka Honey?

Mānuka Honey comes from the Leptospermum Scoparium flower that is indigenous to New Zealand. Mānuka Honey is graded with an MGO and UMF™, there is a scientific correlation between the two.

UMF™ graded honey is the only honey that has been independently tested and audited. The UMF™ grade represents the signature compounds of the honey, which guarantees first-class quality and purity. The UMF™ affiliation additionally guarantees the Mānuka has been produced and packed in New Zealand, meets its label claim, guaranteed levels of MGO and meets the New Zealand authorities preferred for Mānuka Honey.
What does MGO mean and which number should I buy?

MGO stands for Methylglyoxal, that's the call of the chemical marker which offers Mānuka honey its antimicrobial activity. 

The numbers on Mānuka Honey may be confusing. 

Multifloral Mānuka Honey is extremely good for its flavour profile and use in cooking, as it is low in cost and still has the bold Mānuka flavour.

Multifloral Mānuka honey ranges from grades 30MGO to 100MGO.

Monofloral Mānuka Honey is used in medical studies and Medical creams, the grades for medical studies begin at 300MGO / UMF™ 10+.

100MGO / UMF™ 5+ - every day use.

300MGO / UMF™ 10+ - Soothing sore throats, facemasks for cleansing the skin.

525MGO / UMF™ 15+ - Higher grade and higher levels of MGO.

700MGO / UMF™ 18+ - Extra power MGO level – One of the most powerful Mānuka Honeys.

850MGO / UMF™ 20+ - Rare and High Strength  Mānuka Honey
Which is superior Mānuka honey or regular honey?

Regular honey is a great source of energy and has many outstanding properties, the distinction among normal honey and Mānuka honey is the presence of naturally occurring MGO Methylglyoxal, which measures the anti-microbial activity. Mānuka Honey can measure the extent of MGO and this stays stable for the duration of its shelf life, this is unique to Mānuka Honey.
Is Melora® Mānuka honey ethically and sustainably sourced?

Melora® share percentages of honey sales between Mānuka resources owners, beekeepers and the honey processing company. By using a fair share benchmark that is higher than the industry standard, we are able to continually support landowners to guard, protect and nurture Mānuka plants, leading to a sustainable future together. Our Ethical Honey Harvesting programme also sets out clear quality policies and procedures for all harvest and apiary operators working with us. The aim of this programme is to protect the bees and hives from risk of contamination, to protect the environment during harvesting and to keep our people safe through the process.
How do I know my Melora®Mānuka honey is genuine?

We are a part of the UMFHA – our membership number is 2015 and may be located at the Unique Mānuka Factor Honey Association website.
How long can you keep Mānuka honey when it has been opened?

Mānuka honey can be stored for a long time, the general shelf life of UMF Mānuka honey is circa 4 years. Store in a cool dry place.

Honey doesn't really expire, however after the 4 years the MGO level may reduce. For daily consumption and everyday wellbeing, the Mānuka will be good for a few years after expiry, if purchased from a reputable supplier.

If the Mānuka has been kept in heat and has liquefied, then do put the Mānuka in the fridge and it will harden.
MELORA BLOG
LATEST BLOG POSTS
Winter has come, and as sniffles and colds have taken hold of some of you - you have a choice to make. Pick the same old cold medicine in your...

READ MORE

Winter has come, and as sniffles and colds have taken hold of some of you - you have a choice to make. Pick the same old cold medicine in your...

READ MORE

Trick or treating often comes with sugary delights. Mouth-watering and making it difficult for you to stop eating, these treats give your kids a rush. But soon after, there is...

READ MORE

Trick or treating often comes with sugary delights. Mouth-watering and making it difficult for you to stop eating, these treats give your kids a rush. But soon after, there is...

READ MORE

Autumn is around the corner, and you know what that means. Soon, the leaves start to fall off, the weather will head towards a colder direction, and you will be...

READ MORE

Autumn is around the corner, and you know what that means. Soon, the leaves start to fall off, the weather will head towards a colder direction, and you will be...

READ MORE